THIRD ANNUAL CHIFFEROBE KIDS CAMP:
​FAIRY FROLIC ART CAMP
AUGUST 7-11, 2017
​
EARLY BIRD REGISTRATION IS OPEN HERE!
One of our favorite things about summer is the magic that it brings. As plants awaken, and fireflies invite us to recall our childhoods, we also think back to idle moments outdoors: collecting acorns, chasing tadpoles, and climbing trees. While camp won't include the latter, we will explore natural materials as we build fairy houses, build our own wings and crowns, enjoy nature walks as scavenger hunts, and creative movement/modern dance for beginning fairies. Story telling and the power of make-believe will be woven through each session, resulting in a Fairy Jubilee on Friday, August 5th, at the Temple of Music in Roger Williams Park. Hosted by the Fairy Queen, the Jubilee will act as a showcase for all of the week's activities and creations, and friends and family are welcome! But first, we invite you to read ahead for full details:

Thumbalinas and Pans (ages 5-8) on Monday, Wednesday, and Friday

Each day begins at 9am and ends at noon for $175, with the exception of the Jubilee, which runs from 10am-1pm. For an additional fee of $20 per day, your little fairies may arrive as early as 8am and be picked up as late as 1pm, allowing up to an additional hour on either end for creative play.

The price of camp includes all materials as well as a healthy snack of gluten-free animal crackers, fruit salad, and water or organic juice. There is a lunch break included each day as well. Please pack your little fairy a healthy lunch box or snack that fits his or her dietary needs. The daily schedules are below, followed by introductions to the camp instructors!

Calling all Fairies (ages 3-11) for Friday ONLY

Does your wee one or fairy sibling not quite meet the age requirements? We are opening Friday's activities and the Jubilee to kids of all ages! Please read the Friday schedule below. Fairies 3-11 are welcome to join beginning at 10 am for $35 each.

Other than Friday's Fairy Jubilee, all other camp dates will take place at the

Chifferobe Atelier

.

Registration may be completed e-mailing ChifferobeEvents@gmail.com.
Daily Schedule:

Thumbalinas and Pans ages 5-8
Day 1: Monday
8:00 Early Arrival: Craft Station
9:30 -10:15 Peter Pan & Shadow Making
10:15-10:30 Flower Pot Painting
10:30-11:00 Herbs : Meet the Plants & Snack
11:00-11:30 Nature Walk & Urban Garden Tour
11:30-12:00 Planting Herbs & Lunch
12:00-12:30 Late Stay: Fairy Movie Part 1

Day 2: Wednesday
8:00 Early Arrival: Craft Station
9:30 -10:15 Fairy Furniture & Completing our Flower Pots / Fairy Herbal Gardens
10:15-10:30 Animal Crackers, Fruit & Juice
10:30-11:00 Creative Movement
11:00-11:30 Constructing Crowns & Wings
11:30-12:00 Lunch & Finishing Touches
12:00-12:30 Late Stay: fairy movie part 2

Day 3: Friday
Jubilee with Fairy Queen - all ages at The Temple of Music and Carousel Village: Friday
Parents and family members are welcome to come back at noon to join us for a picnic lunch with the Fairy Queen and fairy parade. (Please arrive promptly!) All fairies should bring their wings and crowns and dress to impress the fairy queen!

10:00 am Scavenger Hunt
10:30-11:00 Building Fairy Houses
11:00-11:30 Snack & Story Time
11:30- 12:00 Fairy Queen Arrives! fairy village inspection and individual portraits and a group photo
12:00-12:10 Fairy Parade for Family and Friends
12:10 BYO Picnic Lunch
12:30-1:00 Free Fairy Frolic & Farewells






Photos Taken by Amy Lovera at The 2015 Fairy Jubilee.


​MEET THE LEAD FAIRIES/INSTRUCTORS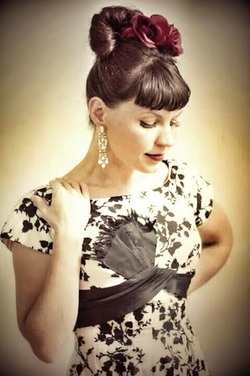 AMY LOVERA
RISD MFA in Photography, Multimedia Artist, Mother of Two Wee Fairies
Amy Lovera is an artist whose work is rooted in imaginative storytelling, magical illusions and the joy of play. Her animations have been shown at the Institute for Contemporary Art in Boston and her work has been exhibited internationally. Currently, Lovera teaches in the Visual Arts department at Roger Williams University. She has taught child and teen classes in photography, puppetry and animation as a part of Rhode Island School of Design's youth programing. For several years, Lovera has taught animation workshops to 8-13 year olds as part of the Providence Children's Film Festival, which culminates in a student showcase at the RISD Museum. Lovera has also taught after school art programing at Nathan Bishop Middle School in Providence. In addition to being an artist and educator, Lovera has been delightfully dancing and playing dress-up as a part of the Chifferobe Tropigals for the past four years. She is also mama to a sweet little toddler fairy of her own.


---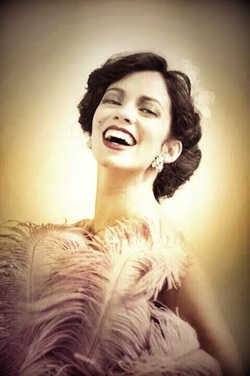 KRISTEN MINSKY
RISD MFA in Sculpture, Owner of Chifferobe, Performance Artist
Kristen Minsky's heart is undeniably in the world of make-believe, fantasy, and imaginitive play for kids of all ages. She has been the curator and director of Chifferobe Events and the TropiGals for over five years. She is also half of New York's "1920s tap sensations" The Minsky Sisters. Minsky currently teaches after school tap at The Laerning Community in Central Falls to kids ages 7-12. Each spring the final showcase takes place in collaboration with First Works and NY's Lincoln Center Jazz. Previously, she has also been a teaching artist (visual arts and creative movement) for toddlers at The Children's Museum of The East End in The Hamptons. Minsky has also acted as a teaching artist in residence at the Hayground School's Summer Camp (in Bridgehampton, NY) for kids three years and older. In addition, she has curated performance-based exhibitions at the RISD Museum and has taught Performace Arts classes at RISD.







---