PRESENTING "NEW ENGLAND'S PREMIERE VINTAGE DANCE COMPANY", THE TROPIGALS!

Members of TropiGals are true professionals, inducing the feeling of another era, from their dramatic rendition of "The Charleston" to their Betty Boop-like facial expressions...The dedication to their craft – both in costume and choreography – is admirable.

​ - Kayla Hedman/ CT Wine Trail - Connecticut

​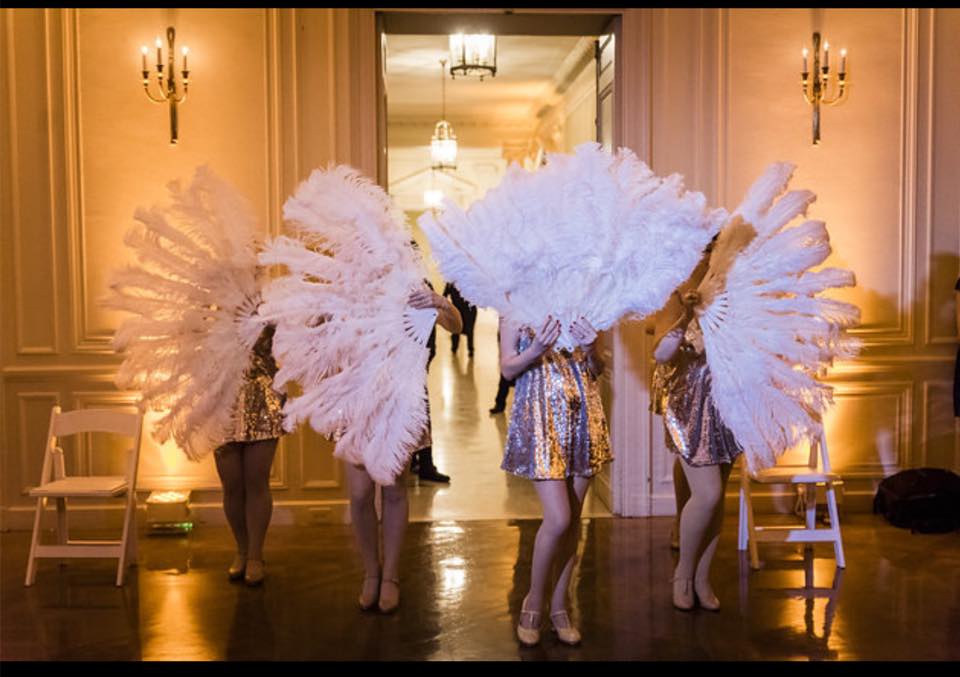 The Gals reference a time when the silver screen required triple threat talent and Hollywood was as it will always remain in our collective memory; a place of fantasies, glitz, and glamour. Since 2010, they have been conquering the hearts of New England with a show, a swipe of lipstick, and a smile to bring a level of entertainment gone by in the films, supper clubs and USO shows of yesteryear. The TropiGals perform regularly as a part of the vintage culture community at neo-vaudeville shows and supper clubs as well as benefits, weddings, and other private events.
If you are looking for something different to make your event spectacular, The TropiGals will certainly do the trick! Take a look at our
photo gallery
and meet each of the TropiGals below!
​
---
MEET THE GALS:

KRISTEN MINSKY, FOUNDING MEMBER AND DIRECTOR SINCE 2010
JEN OLSON, MEMBER SINCE 2011
JESSICA BETTENCOURT, MEMBER SINCE 2016
NICHOLE NELSON, MEMBER SINCE 2016
BEKKI LAGERGREN, MEMBER SINCE 2016
MANDY WENCUS, MEMBER SINCE 2016
​TIPHANY GILES, MEMBER SINCE 2017
BRANDY DONAHUE, MEMBER SINCE 2018
CYNTHIA ALMONACY, MEMBER SINCE 2018
KATELYN RICHER, MEMBER SINCE 2018
BRE GREENE, MEMBER SINCE 2018
BRIANA FERRAIOLI, MEMBER SINCE 2018
CASSANDRA PRICKETT, MEMBER SINCE 2018
NINA MARELLI, MEMBER SINCE 2018